Patient Engagement Platform Process
Connection Strategy
Identify "Who" you need to communicate with and "How" they prefer to be engaged.
Step 1
2-4 Hour Exercise
Identify High Value Moments
The key to delivering the right content to the right person at the right moments is to first understand the high value moments that drives each engagement.
Step 2
1-3 Hour Exercise
Develop Initial Story Mappings
Develop the initial journey mappings for the timing of each engagement. These process steps will feed into the Workflow Design.
Step 3
2-6 Hour Exercise
Identify the Digital Assets
Identify all the content to be delivered throughout the engagement. This will include video, audio, sms messages, documents, images and text.
Step 4
2-4 Hour Exercise
Identify Content Designs Needed
At this point in the process, designers will begin to identify SmartPages, email templates, text to voice scripting, etc. that will be used throughout the journey.
Step 5
1-3 Day Exercise
Identify the Data & Rules Needed
This is a critical step in the process as it identifies the data needed to populate web pages, text & voice messages, conditional routing of the workflow and dynamically populating media content.
Step 6
2-8 Hour Exercise
Document the Success Criteria
What good is a well thought out engagement model if there are no goals to measure success. Identify the data needed in order to create the proper metrics for measuring success.
Data used for analysis can come from inputed data, captured data, communication data and video consumption statistics.
Step 7
2-4 Hour Exercise
Powerful Partnerships & Trusted Relationships
Like you, we don't do business with just anyone. Your success depends on reliable hardware and software IT Solutions. That's why SmartStory works with these trusted partners.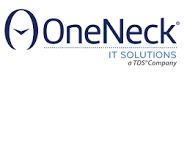 Deliver the right content to the right person at the right moment.